Console-ing Passions, an international conference exploring the intersections of media, gender and feminism was held in Adelaide 21-23 July, 2011 and achieved top marks on all counts.
A joint effort organized by colleagues Jackie Cook (University of South Australia), Sal Humphreys (University of Adelaide) and Karen Orr Vered (Flinders University) and the immeasurable assistance of Caitlin Frye and Jodie George, the conference had a strong showing in new media and games research, in addition to the long-standing tradition of television scholarship that has maintained Console-ing Passions' reputation over more than twenty years.

Console-ing Passions 2011 was co-hosted by: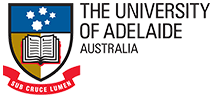 Original artwork by Nikki del Rosso.